SEMINARS, WORKSHOPS, AND KEYNOTES –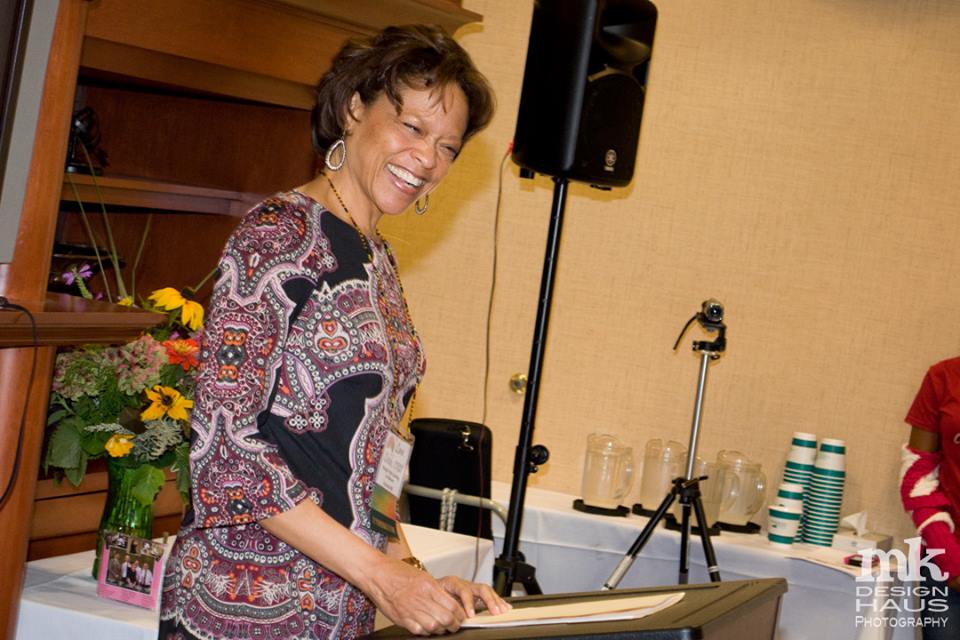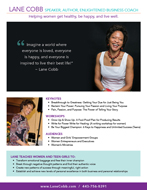 Download Lane's
Speaker Sheet here.
"Dear Ms. Cobb, The SharperMinds Team wishes to extend our sincerest gratitude for your participation in the Annual Symposium on Dating & Domestic Violence and Inter-Personal Relationships  as the keynote speaker. Your delivery was very personable and empowering, exactly what the audience that was filled with laws enforcement, social workers, attorneys, young adults and families needed. You really connected with the audience in a way that they easily understood and motivated them to move forward.  Again thank you for every life you touched on this day."  – Caprice Smith, President – Sharper Minds Consultants
To inquire about personal appearances contact  Lane@LaneCobb.com  /  443-756-8391.
Workshops and Keynotes to Educate, Motivate, and Inspire:
Breakthrough to Greatness – Getting Your Due for Just Being You
Love Yourself and Get On With It – The Power of Meaningful Action
Reclaim Your Power – 5 Steps to a Purposeful Life
Causing Leadership – 10 Key Concepts for Effective Women Leaders
Say What You Mean, Get What You Want – Authenticity 101
Be Your Biggest Champion – 6 Keys to Happiness & Success (For Teens)
Finding Your Unique Purpose (For Teens)
"A heartfelt and well-deserved thank you to Lane Cobb, who provided my staff and me with an exciting and eye-opening staff training day. Not only did she give us the opportunity to expand our thinking and consider how each of us might take responsibility for our own productivity and satisfaction in the work place, she motivated us to think outside of the box and come up with new and novel solutions to resolve conflicts both at work and at home. Her enthusiasm and sense of humor made us feel comfortable and allowed us to fully engage with the material, which was both relevant and thought-provoking.  She is truly an expert when it comes to motivating people to make positive change." – H. Denise Glasper – DDS
Contact Me to Inquire About Personal Appearances