Enlightened Empowered Spirit Life and Wellness Coaching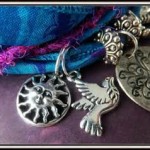 Lane Cobb is gifted, intuitive, supportive, and completely top notch!
Do you envision yourself moving to the next phase of life free to be your own woman, but can't seem to break free of guilt and obligation?  Do you want to connect with your passions and discover your purpose, but you keep putting your dreams on hold?  Can you see yourself moving beyond where you have stopped in the past and reaching your highest spiritual potential, can't get out of your own way?  If you answered yes to any of these questions it's time for you to break through your barriers to happiness, success, and personal growth and satisfaction.  The secret is to love and accept yourself unconditionally.  The secret is being present in the moment.  The secret is reclaiming your power over the past and giving yourself permission to be exactly who you are in all your greatness and glory!  If you want to love yourself unconditionally, express yourself fully, and live a life of passion, power, and purpose,
"Enlightened Empowered Spirit" Life and Wellness Coaching 
will provide you with a powerful structure for you to live your dreams and fulfill your destiny.  I will take you under my wing.  I will teach you all I know about accessing authenticity, strength, vitality, and inner wisdom.  You will have FREE access to all of my live workshops and virtual seminars as well as My Signature Intuitive Body Coaching Process.  I will be your partner in transforming your health, your wealth, your relationship, and your life!
Contact Me to Stop Struggling With Your Life and Start Living It with The Enlightened Empowered Living Silver Package – 90 Days of Transformation   
Be transformed, renewed, healed, more confident and empowered in just 90 days!  Are you looking for more meaning in life?  Tired of self-sabotaging?  Are you headed toward your goals or does your emotional baggage have you going around in circles?  If so, this 90 day transformational package will get you moving in the right direction.
Includes:
Spiritual Wellness Assessment
90 Minute Enlightened and Empowered Life Visioning Session (Focus on mapping out goals and action plans)
Six (6) private 1:1 (60 minute) coaching calls (Targeted to your specific needs)
Three (3) Accountability Calls
Unlimited text and email support
E2Living Success Kit
E2Living Book Package
10% Discount on future coaching programs and packages for yourself or an friend (1 time use)
**Bonus – "Reclaim Your Power – Home Study Course" – Includes Workbook and Audio