Enlightened and Empowered Life Visioning Session
Take a  deeper cut at your life strategy in this 1.5 hours of concentrated personalized coaching that gives you a jump start in living a life of passion, possibility, and purpose.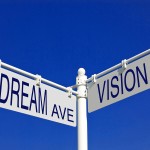 Are you bored with your relationships, frustrated with your career, or just feeling stagnant across the board?  It may be time for you to take your dreams out of mothballs and find that spark of brilliance you know is there, but perhaps have forgotten about until now.  It's never too late to live your dreams!  In this session I will lead you on an intuitive journey to the center of your heart's desires and help you create a blueprint for taking your life from here to there in just 90 minutes!
Contact me to CREATE A VISION and A PLAN for LIVING Your BEST LIFE!