Enlightened and Empowered Spirit Business Day
6 Hours of Coaching, a Lifetime of Results
Create your future powerfully in a way that moves you forward with velocity in this customized day of coaching designed to your own individual life challenges.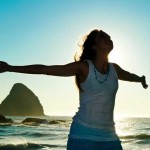 Clarify Your Vision, Connect With Your Purpose – Create a crystal clear picture of  who you are, what you want,  and how to get it! In this customized 1:1 coaching intensive you will:
Break Thru Your Emotional Barriers to Success – Quiet the voice of your Saboteur – that inner voice that robs you of your joy and keeps you from living a full and satisfying life and create a saboteur-proof plan for manifesting results!
Deepen Your Connection To Your Divine Spirit  – Experience My Signature Intuitive Body Coaching Process to move out stuck energy and make you more receptive to the creative energies that will help you discover your divine calling.
Lock In Your Results – Each Enlightened and Empowered Spirit VIP Day includes 3 follow up accountability calls to ensure that you stay on target, on track, and on time!
If you are ready to take a Radical and Accelerated LEAP forward, the VIP day is for you! Whether you are out to create a breakthrough in your business or your personal life, the time for you is NOW!
Contact me  to Schedule you Enlightened Empowered Spirit VIP DAY !