Heal Your Power, Heal Your Life –
10 Essential Healing Practices for Women on the Rise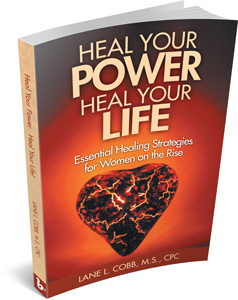 Is your life a true expression of your most powerful and authentic self, or are you allowing yourself to be held back by unresolved issues and emotional drama? As a woman, you are already powerful, wise, and worthy, but only if you embrace all of who you really are. Heal Your Power, Heal Your Life gives you tools and practices to step into your greatness, access your authentic voice, and create the context for a life of joy, freedom, prosperity, and authenticity. Whether you are just starting out in a new direction, or you have been on your path for some time, the healing practices in this book will have you on your way to living your best life now!
"Powerful" – On point. Lane is a stand for women to be who they really are – powerful! – Pamela Armstrong, PhD, Author "Depth Finder" and "Go Early Into the Unknown"
"Eye-opener" – An eye-opener. This book made me see where I was giving my
power away to other people and taught me how to take it back for good! – Carla DuPree, M.Ed., Maryland Council for the Arts
******************
Be Your Biggest Champion – A Self-Esteem Guide for Teen Girls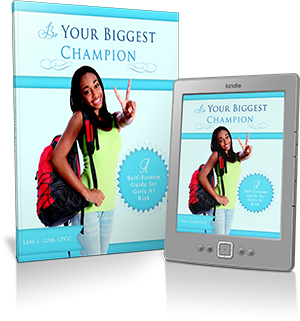 A straight talking, no-nonsense motivational guide to developing and maintaining self-esteem that identifies real psychological, emotional, and physical issues faced by teen girls, including peer pressure, bullying, sexual promiscuity, and substance abuse, and provides the reader with tools to combat these and other challenges, and emerge with the ability to distinguish herself from others, effectively communicate her goals and set clear and attainable goals for the future.
"Inspiring" – This book was very inspiring. I enjoyed the fact that the author put her own personal stories in because everyone's story is different. I would recommend this book to my friends. – Damaria, 9th Grade
"Enjoyable" – I truly enjoyed the book. The activities made me go beyond the superficial and take a deeper look at myself. Thanks for a great read! – Sydney-Elise, 12th Grade
"Fun" – This book was fun to read, not boring. I enjoyed the interactive parts. They kept me interested. I think most girls my age would enjoy this book. – Raegina, 12th Grade
******************
Reclaim Your Power –
5 Steps to Living Life on Purpose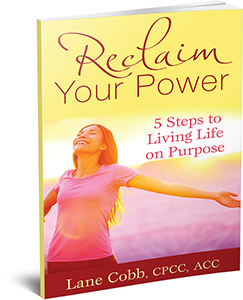 Speaker, author, healer, and coach, Lane Cobb knows what it's like to give away your power to circumstances, complacency and compromise. In Reclaim Your Power – 5 Steps for Living Life On Purpose, Lane shares real life experiences that illustrate her journey from suppression to fulfillment, and provides her readers with a 5 step formula for creating clarity, passion, and purpose in life. Whether you're taking your life in a new direction, or just taking more time for yourself, this book is a step toward creating a powerful, passionate, and purpose-filled life.
"Inspiring" – Educational, engaging, and easy to read. Lane is a master at helping people focus on what's important, so they can have the life they deserve to have. – Krista J. Riddley, Author "The Soul Sister's Guide to Reclaiming Your Body and Restoring Your Life"
"New Perspective" – Motivating and inspiring. This book gave me a new perspective on who I really am and what I am capable of. – Debbi J. Watts, MD, JD
******************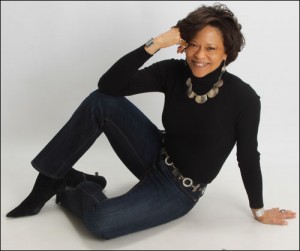 Lane L. Cobb is a certified life coach and wellness consultant who supports women and teen girls in identifying and embracing their personal goals and values, and developing the self-esteem necessary to gracefully navigate through life's challenges and emerge victorious. Through her company, Straight Talk Empowerment Coaching for Women, Ms. Cobb provides individual and group coaching and consults with organizations that are committed to serving women and girls.