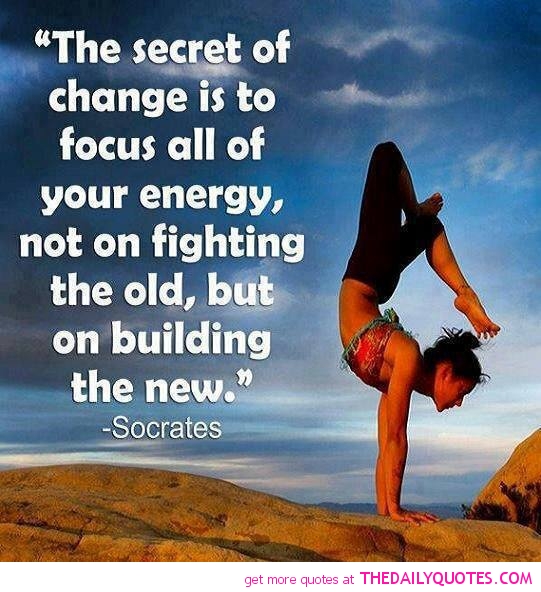 Ever notice how we human beings don't like change? Some of us are threatened by it. Some of us are fatalistic. Either way, most human beings don't react to well when faced with change. This is where we differ with the rest of nature. Like trees in a storm, we would do well to exercise our flexibility and bend when the winds of change start to blow. Instead, many of us dig in our heels, holding onto the illusion that we can actually control the change, and refusing to face the inevitable fact that some aspect of our lives has come to an end.
If you're up to big things these days, it's a sure thing that your life is changing – maybe faster than  you'd like.  My life is going through lots of big changes these days. As a coach, an author, and a public speaker, I am aware that many of the opportunities that I am creating scare the heck out of me. Not only am I developing new relationships, I am growing out of old ones. Every day, I wake up asking myself, "What if it doesn't work out, after all? What if this new person I am turning into isn't who I think she is? How will I manage? What if I end up looking foolish, and come back with my tail between my legs?
For anyone who has ever embarked on a journey of the spirit, started a new business, reinvented themselves after a loss, or in any way found themselves lost in unfamiliar territory, these questions are not uncommon. But, neither is change. Jobs end, circumstances change, people move on, and we must adapt. And herein lies the miracle. It is not how well we resist change, but how well we adapt to change that not only ensures our survival, but allows us to be joyful in the process.
What if, instead of resisting change, we embraced it? What if we were able to view each change as an opportunity for growth, rather than an opportunity for suffering? Competitive athletes actually introduce change on purpose in order to maximize their performance. Businesses do it to create a bigger market, and to increase performance in the work place. This isn't to say that change will ever come easily for people. Seeing the opportunity that change provides is hardly our first reaction when we experience the rug being pulled out from under us.
But, there is beauty here, if we allow ourselves to see it. And the first step towards that is acceptance. Accepting that change is occurring, and accepting ourselves in the process is the first step to grace-full and joy-full adaptation. Rarely are we more challenged emotionally, than when we are facing the unknown.
Progress is as scary as it is exciting, because it is often difficult to recognize it as such. No one knows what the future will bring, and the unknown is a scary place to hang out in, but it is possible. The next time you are faced with an unexpected change (or even a self-induced one), notice the fear, embrace the possibilities, and step into the opportunities. Change might not feel good, but since it's going to happen anyway, we might as well enjoy it. Don't let the fear of change hold you back.  Remember, if there was no change, there would be no butterflies!
If you find yourself bracing for a change or struggling through the process of change, and you would like to break free of that struggle Contact Me for a Complimentary 30 minute coaching strategy session. I promise, you will leave with a new vision for what is possible, and the formula for creating freedom, self-expression, and fulfillment.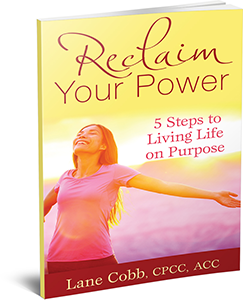 Lane Cobb is an author, speaker, and spiritual empowerment coach, committed to helping women and teen girls discover their worth, embrace their gifts, live their divine purpose, and achieve their full potential. Her books, programs, and services can help you obliterate your blocks and build a better life! Are you ready to reclaim your power? www.LaneCobb.com