"If you build it, they will come." You may remember this line from the movie "Field of Dreams", where a farmer hears this phrase and is given a vision of a baseball diamond in the middle of his cornfield, and despite his fear, and without fully understanding, he plows down his corn and proceeds to follow as he has been instructed. As the movie goes forward, he dreams repeatedly of great ball players from the past, who speak to his heart and encourage him to pursue his passion. Despite looming bankruptcy and criticism from friends and family, the farmer perseveres and the ball field is a success, its bleachers filled with ecstatic fans. So, what does this have to do with you?
 Often, we receive visions of our ultimate destiny and are compelled to step out on faith toward a goal that might not even be clear to us at the time. Just like the farmer, the universe calls us forth, whispers in our ear, visits us in our sleep, and shows us a future that excites us and paralyzes us all at the same time. No doubt, change is scary! Recently I surveyed my readers to share with me what stood in the way of their pursuing their passions and living their most authentic life. The number one answer was "Fear" – Fear of failure, Fear of the unknown, Fear of ridicule, Fear of their own greatness.
Ultimately, it takes courage just to identify fear, let alone confront it. Often, when I receive Divine instruction I am both uplifted AND compelled to block it out and pretend I didn't hear or understand the message. The desire to push back the call of the unknown is one that is familiar to most, if not all of us. While we may believe that comfort resides in the familiar, it isn't always true.
Ambivalence is painful and unrewarding, while living an authentic and courageous life brings joy, freedom, purpose. But, in order to know that, you have to take the risk of walking down the path, no matter how uncomfortable it may be. Because, the truth is that each step you take moves you closer to fulfilling your dreams, while each step you don't take keeps you emotionally stuck and spiritually disconnected.
So, what can you do to start building your field of dreams?
Visualize your dream and write it down. Putting your dreams down on paper can be a surprisingly powerful action that will not only help you gain clarity, but will breathe energy into your vision.
Vocalize what you have written – first to yourself, and then to others who you trust to hold your vision and maybe even hold you accountable. (Not everyone in your life will fit this description. Choose carefully.)We're always more likely to follow through when we've told shared our intentions with someone else.
Take action in the direction of your dreams.  Every step is valuable!  Even a misstep is better than no step.  Be sure to give yourself credit for every action taken, no matter how small!
Search out someone who can support you in making your dream a reality, like a coach, a mentor, or an industry expert. Not only is there strength in partnership, but change is a lot less scary when you have someone supporting you.
So stop struggling with fear, and start living your dreams. Whether you are starting a business, switching relationships, changing your life, or changing the world, fear is inevitable. Just be like that farmer and step out on faith. If you build it, they will come!
Join me every Tuesday at Noon EST for A Call to Power – 30 Minutes of Healing and Growth –  http://bit.ly/Call2Power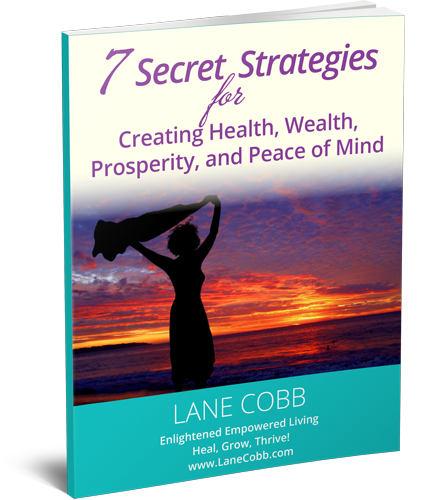 Get Your FREE Download 7 Secret Strategies to Health, Wealth, Prosperity, and Peace of Mind
Want to learn more, heal better, grow faster? Contact Me to receive 20% off a 90-day coaching package.  Act NOW! Spaces Limited!